Post by Jaga on May 11, 2019 21:23:44 GMT -7
There are a couple of Polish families, probably your age group that came here to work in the INL as scientists. Some people have mixed origin - like a lady who was born in Poland but lived a majority of her life in Germany and now in the US. Whe decided to go to POland this year, partly thanks to making friends with a Polish lady who visited me. I also meet some people from all over the world in sport club where I go for yoga. Today I went walking with my Japanese friend. Majority of people in eastern Idaho are LDS people of Scandinavian descent, but in our Catholic Church we have more and more latinos. There are very few blacks in Idaho, much more in Texas or in DC.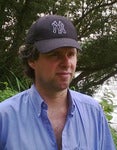 Jaga, do you have Poles, Czechs, Slovaks, other Germans (than your husband John), Russians, Ukrainians, Belarussians, Slovenians, Serbs, Croats, Montenegrins, Macedonians, Bulgarians, Hungarians, Romanians, Bulgarians, Baltic people, Georgians or Armenians in your environment,or are the people in Idaho mainly Anglo-Saxon Mormoms, WASPS (White Anglo Saxon Protestants and thus people of English, Scottish, Welsh, Northern-Irish, and Americans of German and Scandinavian descent? Plus the small black, and latino minorities.
How is the ethnic mix in your Alaska Kai, do you have a lot of Slavic people over there or is it a more a WASP state?
How about your places John, Jeanne, Ludiwk, Eric and others?
Cheers,
Pieter