Post by JustJohn or JJ on Nov 8, 2017 10:46:01 GMT -7
Mandarinenschmandkuchen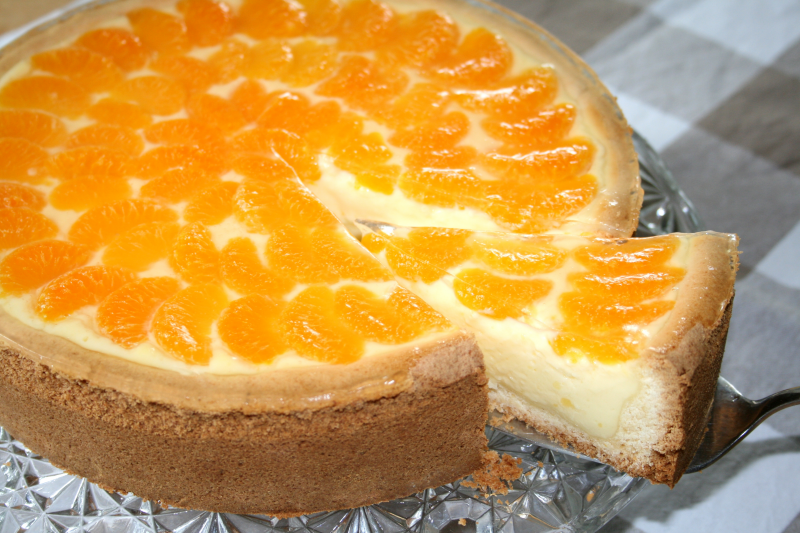 Ingredients


Mürbeteig Pastry:
⅜ cup sugar
½ cup cold butter
¾ cup flour
1 egg
1 pinch salt
Additionally, you can flavour with lemon essence or vanilla sugar
The cake:
1 vanilla pudding, cooked and cooled slightly
3 cups sour cream
3 cans mandarin oranges, drained well
3 egg whites
½ cup sugar
Directions

Mürbeteig Pastry:
Sift the flour on a large board or clean table. The traditional Mürbeteig pastry is based on the 1, 2, 3 principle. That means you use 1 part sugar, 2 parts butter, 3 parts flour. Whether an egg belongs to the recipe, or not, is often discussed. The dough with an egg is not so crumbly and slightly easier to handle. Based on the 1,2,3 principle you can easily adjust the amount of sugar, butter and flour, depending on the size of the tin, and how thick you like the pastry.
Tip: Prepare twice as much dough, and put one (raw) portion into the freezer to make a quick fruit tart for unexpected guests.
Add the sugar and the egg into the hollow, cut the cold butter into pieces and put it on the rim.
Mix the egg and sugar with your fingertips, then quickly rub butter into the flour and blend all ingredients together. Don't knead too long.
Form a ball with the dough, wrap in cling film and let it rest in the fridge for at least half an hour.
Quickly knead the dough again, roll it out on a floured table.
Grease a flat baking tin, sprinkle with breadcrumbs, put the dough into the tin, prick some holes into the dough to avoid bubbles.
Bake at 200°C / 400°F for about 10 to 15 minutes.
Let the cake rest for 5 minutes and remove it from the tin while still warm. Let it cool on a wire before you top it with fruits.
CAKE:
Mix together pudding and sour cream. Place Mandarin oranges on the pre-baked murbeteig pastry. Top with pudding/sour cream mixture. Bake at 350 degrees for 45 minutes. Remove from oven to add meringue. Lower oven temperature to 300 degrees.
Beat 3 egg whites with 125 g sugar until stiff. Spread over cake and bake for 20 more minutes.
Cool and serve.