Post by pieter on Aug 1, 2018 0:11:26 GMT -7
Last years I heard several of these family drama stories in the Netherands, other European countries, but also in the USA. It is sad when husbands are so desperate that they kill their ex-wives, children and/or new partners.
4, Including Boy, Dead in Murder-Suicide Amid Custody Battle
By The Associated Press
July 31, 2018
Linda Olthof and her six year old son Giacomo James
NEW YORK — A New York City dad who had ranted online that his life was being destroyed by a trans-Atlantic custody fight fatally shot his 6-year-old son, his ex-wife and his current wife before turning a gun on himself, police said.
James Shields opened fire Monday night at his
Queens apartment
on what his father said was one of the last days of a summer visitation with his son, Giacomo James.
James Shields Sr. said his son's ex-wife, 47-year-old Dutch artist Linda Olthof, had been raising Giacomo in the Netherlands and was due to take him back there next week.
Shields Sr. said Tuesday that his grandson, known as Jimmy, was "
a beautiful boy
." He defended his son as a "
good man
."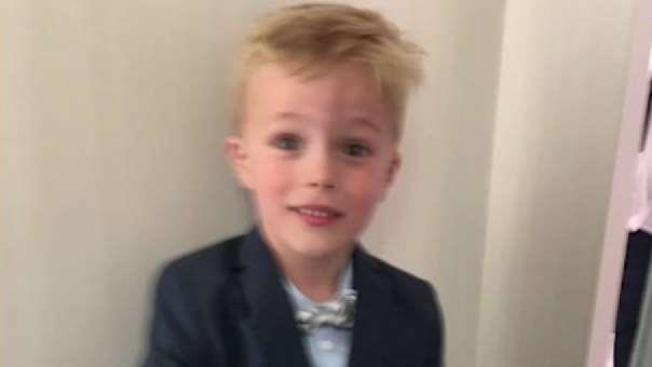 The six year old Giacomo James Shields
Shields, 39, wrote in an online post that Olthof only wanted Jimmy in the U.S. for two weeks a year. Shields said that was something "
I just can't accept as a father
." He posted his custody dispute rant on GoFundMe in April under the subject "
Child Kidnapping
."
Shields, a licensed physical therapist, was armed with a pair of Glock pistols and had seven extra magazines loaded with dozens of rounds of ammunition, police said.
He had a permit to keep guns in his residence and the pistols appeared to have been legally purchased, according to investigators.
James Shields, the father of six year old Giacomo James Shields, ex-husband of Linda Olthof, killer and suicide killer.
A building caretaker saw the bloodied first-floor apartment through a window while taking out garbage and called 911. A throng of officers, some in heavy tactical gear, responded to the low-rise brick building.
Police held off on releasing the name of Shields's current wife, also from the Netherlands, pending notification of her family. The Dutch government said she was 38 years old.
Olthof and her son arrived in New York for Shields's visitation on July 21, Chief of Detectives Dermot Shea said.
James Shields, Sr., right, sits in front of the building where his son and others were killed in the Queens borough of New York, Tuesday, July 31, 2018. Police said the murder-suicide that left at least four people dead in New York City, may have stemmed from a trans-Atlantic custody fight. (AP Photo/Seth Wenig)
Shea said Shields' neighbors appeared to know little about him. Police were called last December when someone heard people arguing and possibly throwing things around in his apartment.
Shields wrote that
Olthof
had gone back to the Netherlands while pregnant because she couldn't find work in the U.S. as an artist. He said the move forced him to spend "
a fortune
" to see
Jimmy
as
a baby
.
Shields complained that the financial stress of their dispute was ruining his life and destroying his second marriage.
"
I had the perfect life a few years ago but it has spiraled out of control
," Shields wrote. "
I desperately need any help you can provide
."
The posting was pulled from GoFundMe by Tuesday afternoon.
Shields, a co-founder of a Manhattan physical and occupational therapy practice, described himself in an online bio as a "
wannabe anthropologist
" who enjoyed traveling to new and exotic locations. He said volunteering at a nursing home at age 16 led to his career in physical therapy.
His business partner, reached by telephone, declined to comment.
A police officer, left, talks with James Shields, Sr. in front a building where there was a shooting with multiple fatalities, including his son, in the Queens borough of New York, Tuesday, July 31, 2018. Police said the murder-suicide that left at least four people dead in New York City, may have stemmed from a trans-Atlantic custody fight. (AP Photo/Seth Wenig)
Police officers stand in front of a building where there was a shooting with multiple fatalities in the Queens borough of New York, Tuesday, July 31, 2018. (AP Photo/Seth Wenig)
Police officers stand in front of a building where there was a shooting with multiple fatalities in the Queens borough of New York, Tuesday, July 31, 2018. (AP Photo/Seth Wenig)