Post by pieter on Dec 3, 2018 11:56:33 GMT -7
Creating engagement between key, global stakeholders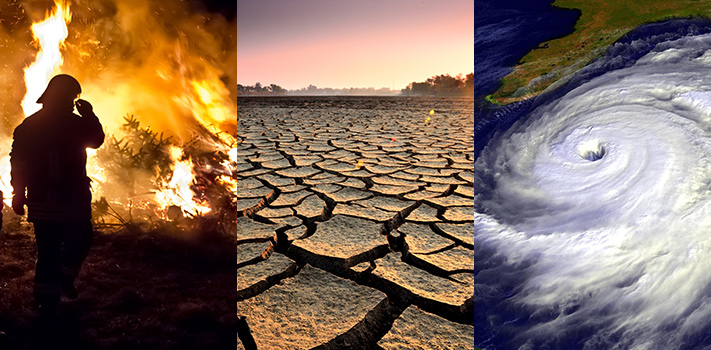 CLIMATE CHANGE – The New Economy is a long-standing publishing initiative that brings further clarity and purpose to the critical climate debate. It creates a platform for governments, corporate business leaders and their advisors to work together, in order to carry forward the progress that was made at the last COP23 Summit in Bonn, Germany. The COP24 Summit, this December, will play a vital role in this process.
We all agree that we need to move beyond the success of the last COP Summit in Bonn and establish a stronger global commitment to deliver appropriate international climate action.
CLIMATE CHANGE – The New Economy will be working with all the main stakeholders from now until December 2018, setting the tone for a successful outcome during the COP process by bringing together all the key players to have their say on the key issues, challenges and structures that are needed for success today and beyond Katowice, Slaskie, Poland.
The introduction will be written by Michal Kurtyka, Polish Deputy Energy Minister. The foreword will be provided by Patricia Espinosa, Executive Secretary of the UNFCCC, ensuring that this will be a truly historical publication and event.
www.thenews.pl/1/9/Artykul/395170
,Poland-ready-to-take-its-share-of-responsibility-for-climate-president
www.foxnews.com/world/world-faces-impossible-task-at-post-paris-climate-talks
news.sky.com/story/tens-of-thousands-protest-as-un-climate-summit-begins-in-poland-11570066
www.nytimes.com/aponline/2018/12/01/world/europe/ap-climate.html
www.theguardian.com/environment/2018/dec/03/david-attenborough-collapse-civilisation-on-horizon-un-climate-summit
www.aljazeera.com/news/2018/12/cop24-focused-setting-rules-combat-climate-change-181202093323005.html
www.euronews.com/2018/12/03/cop24-tens-of-thousands-of-climate-change-protesters-march-in-brussels
CNN: COP24 climate conference: World facing 'greatest threat in thousands of years'
edition.cnn.com/europe/live-news/cop24-katowice-updates-12-3-18/index.html
BBC: Sir David Attenborough: Climate change 'our greatest threat'
www.bbc.com/news/science-environment-46398057