Post by kaima on Sept 4, 2019 11:13:10 GMT -7
The American billionaire died in Nowy Sącz. He lived in a block of flats
tarnow.gosc.pl/doc/4348932.Amerykanski-miliarder-zmarl-w-Nowym-Saczu-Mieszkal-w-bloku/2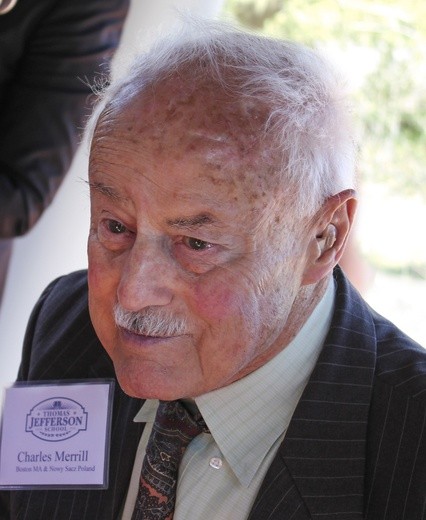 He was the son of a financier who created one of the largest investment banks in the world. His assets were estimated at $ 2.2 billion.
Charles E. Merrill Jr. was born in 1920. He shared his life between Boston and Nowy Sącz. In the United States, he was known for his involvement in combating racial segregation in schools.
Son of Charles Merrill Sr. he did not follow in his father's footsteps. He was not interested in business, but rather had the soul of a humanist and artist.
He became interested in Polish history thanks to reading the "Trilogy" by Henryk Sienkiewicz. He came to Poland for the first time in the summer of 1939. He visited several cities and since then Poland has become his second homeland.
He was a millionaire and philanthropist, a humble writer and teacher. He was friends with Czesław Miłosz.
When he married Julie Boudreaux, an American of Polish descent, an English teacher, they settled in Nowy Sącz. Julie Boudreaux is still teaching in the SPLOT social school team that Charles E. Merrill Jr. he helped found in 1989.
He was the founder of scholarships for talented youth from Nowy Sącz, every year one SPLOT student goes on a scholarship to the USA.
The heir to the billion dollar fortune lived with his wife in an ordinary four-storey block of flats in the Milenium estate in Nowy Sącz. He also had two houses in the USA, where he often visited.
On Monday, December 4, 2017, he was to collect the Jerzy Giedroyc. By the decision of the jury he was honored with it for the overall activity. He left a few days before the verdict was publicly announced.
Charles E. Merrill Jr. he had an unusual biography. Unfortunately, several shadows fall on her, including the shadow of Planned Parenthood, Black Protest and CODE. Read the comment "Gray millionaire" .
Read the interview with Charles E. Merrill Jr., which he gave to "Dobre Tygodnik Sądecki" in 2011 on the following pages.
Read also:
Gray billionaire