Post by pieter on Dec 19, 2021 7:16:53 GMT -7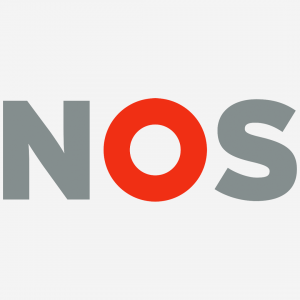 German corona resistance radicalizes: 'Politicians with death threats'
An 'evening walk', two weeks ago in Freiberg. Large groups of Germans demonstrate in this way
In Germany, opposition to the corona measures is growing. Demonstrations are again expected in several cities today. Particularly in the east of the country - the former GDR - there is a lot of resistance. That resistance is also becoming more radical, intelligence services say. App groups on the online messaging service Telegram play an important role in this.
It is a minority of Germans who resist, the vast majority support corona measures and are vaccinated. Yet the situation within a smaller group has become more extreme in recent weeks. "Politicians are being threatened with death," said Dirk-Martin Christian, president of the Saxon internal security service.
"The protests started in various ways, they were normal people who needed to bring the corona measures theme to the attention on the street," Christian said. "Right-wing extremists are those groups that have increasingly started to use to spread their own ideas, they have started interfering in social media in large numbers."
In the former East German states, where the number of infections is high and the number of vaccinations is low, groups of demonstrators have started walking in protest. Previously, that was always on Monday evening, as a reference to the Monday protests in the former GDR. Now corona critics are also taking to the streets on other days. The idea is that anyone who walks does not fall under the group demonstration restrictions.
A few thousand people now regularly take to the streets throughout Saxony, with the town of Freiberg as one of the focal points.
Distrust
There is a sticker with "2G" on the door of the Haararbeiten barbershop. Only those who have been cured or vaccinated are allowed in. That's not to say hairdresser Henning John agrees. He is against the measures and against vaccinations.
"We know from the DDR times: if state television reports something, we must believe the opposite."
Hairdresser Henning John
Not just because he has had a hard time doing business since corona. Also because he does not trust the information of the German government, media and scientists. Not even about corona.
That has to do with the past, says John. Saxony is a former East German state. "We know from the DDR times: if state television reports something, we must believe the opposite."
The then regime has been gone for more than 30 years, but mistrust has remained. "I am convinced that the danger of corona is exaggerated, and the danger of vaccinations is made too small. You have the feeling that you are being lied to."
In the beginning, he was still afraid of the virus, he says. When his business had to close in the first corona wave last year, he went looking for other messages on social media.
Anger on Telegram
There he found people with very different ideas about corona: that vaccinations would be dangerous, that the virus is a way of the government to manipulate the population. Sometimes in combination with QAnon conspiracy theories, or the older claim that Nazi Germany was not liberated by the Allies after the Second World War, but on the contrary occupied. That the current system must be overthrown. John sees that these are conspiracy theories as a frame of the mainstream media.
John started his own Telegram group. His group now has more than two thousand users. He is calling for walking protests against the corona policy, as well as against what he calls "child abuse to an unimaginable extent". Members in the group join in, sharing links via Telegram to articles and videos with information they believe is being withheld. There is also a lot of anger at specific people, such as the Saxon health minister Petra Köpping and Prime Minister Michael Kretschmer.
John himself shares messages from the 'Freie Sachsen', a political party that the Saxon internal security service has assessed as "right-wing extremist". On a table in his barbershop is a stack of flyers from the party. You can read how you can resist the corona measures.
"It is only a matter of time before those words lead to action."
Dirk-Martin Christian, President of the Saxon Internal Security Service
Security Service President Christian is concerned about the mixing of the protest groups with the far right. Reports of the system's overthrow are more than words, he thinks. "I believe they mean that." It is still a relatively small group of people in a multitude of groups and channels, but that also makes it elusive.
"It is only a matter of time before those words lead to actions. Those borders are becoming more fluid. The situation has become more extreme in recent weeks."
Recently, a small group of protesters walked with flaming torches to Minister Köpping's house. And this week, police raided an investigation into a Telegram assassination plot against Prime Minister Kretschmer.
Intervention
Hairdresser John says he does not approve of violence. At the same time, he himself does not have a good overview. "This has its own dynamic, we can hardly influence what happens."
Security Service President Christian would like Telegram to intervene more itself, but enforcement is difficult. German regulators can impose fines if a platform does not force users to remove extreme posts, but the company is legally based in Dubai. "Send a fine over there," he says. The company can ignore it with impunity.
Source:
nos.nl/artikel/2410115-duits-coronaverzet-radicaliseert-politici-met-dood-bedreigd
(
The Nederlandse Omroep Stichting (Dutch pronunciation: [ˈneːdərlɑntsə ˈʔɔmrup ˈstɪxtɪŋ]; NOS [ˌɛnoːˈɛs]; English: Dutch Broadcasting Foundation)[1] is one of the broadcasting organisations making up the Netherlands Public Broadcasting system. It has a special statutory obligation to make news and sports programmes for the three Dutch public television channels and the Dutch public radio services.
)