Post by pieter on Apr 26, 2022 13:57:13 GMT -7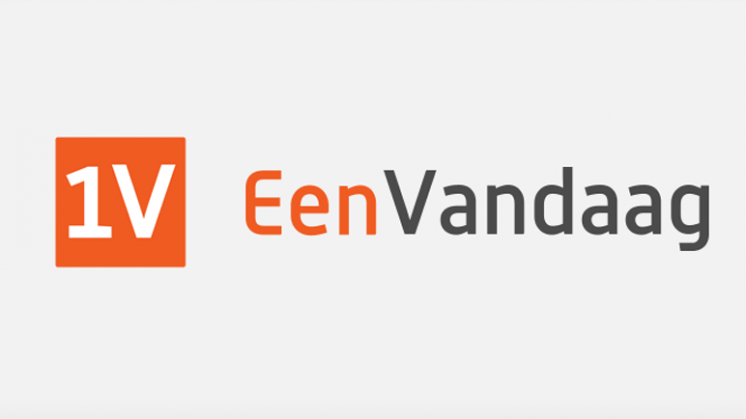 EénVandaag (OneToday) is a current affairs programme broadcast on the Dutch public television network NPO 1 (formerly Nederland 1), The programme, which airs on Monday to Saturday evenings at 6:15pm CET is a co-production of the broadcasting associations AVRO and TROS, and since 2014 AVROTROS.
(
en.wikipedia.org/wiki/EenVandaag
)
Confidence in Willem-Alexander and Máxima at a new low: 'They don't learn from their mistakes'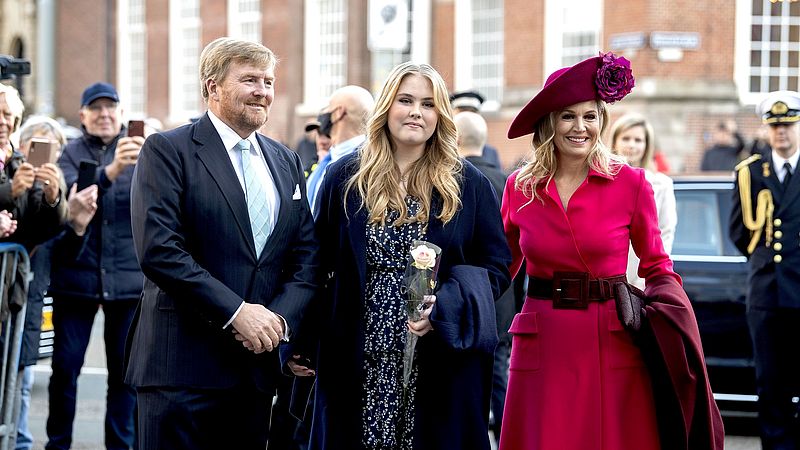 King Willen Alexander with his daughter crown princess Amalia and Queen Maxima
Confidence in Willem-Alexander (54 percent) and Máxima (61 percent) is falling for the third year in a row. Both have never scored this low before. This is evident from the annual King's Day survey among more than 26,000 members of the EenVandaag Opinion Panel.
According to the majority, the monarchy can remain, but it is time for the royal couple to learn from their mistakes and stand next to their people more often instead of above them. "Time for a wake-up call," writes one participant.
Dissatisfaction with pile of corona blunders
Confidence in King Willem-Alexander has always been high since he took office in 2013, at around 80 percent. But in the corona time, the criticism of his performance grew. In 2020, at the beginning of the crisis, people found him mostly invisible. Later, the annoyance about his failed holiday to Greece was added and confidence fell to 63 percent.
And while many people have not forgotten that holiday, new corona incidents will be added this year, such as Princess Amalia's birthday party, where too many guests were invited.
New low
The majority (69 percent) thinks the fuss in the media about this is justified. This also applies to a visit to The Hague where the king did not keep his distance and shook hands (55 percent).
This accumulation of incidents ensures that confidence reaches a new low this year (54 percent). Even as crown prince, he never scored so low in the EenVandaag polls.
King leads by example
An image has arisen that the king does not learn from his mistakes and does not feel what is going on among the ordinary Dutch. People blame him for that.
A panel member writes about this: "We have all had a hard time with the corona rules. But the king thinks that they do not apply to him. He should be an example." Another: "One time is human. But they don't seem to think at all."
Too big contrast
The criticism that he is distant from his people is not new, but is magnified by the corona crisis. Even before that, the king and queen already had the image that they lived in their own rich bubble, with many holidays, expensive houses and a generous allowance.
Six out of ten (59 percent) think their annual compensation of 1 million in income and more than 5 million for personnel and expenses is too high. Many participants also find the contrast with the ordinary people in the country too great: "He just continues to lead his luxurious life. I think that is even worse in times of crisis."
Also dip for Queen Máxima
Queen Máxima also scores this year with confidence that has never been so low (61 percent). The corona incidents also shine on her, because the royal couple made a mistake together in many actions. Máxima is therefore increasingly associated with her husband's family and person.
However, she generally has more credit than her husband and is still the most popular member of the Royal House. A participant writes about her: "She has a lot of charm and works on good initiatives, but she has lost a lot of her originality. She is embedded in 'De Firma'."
Monarchy must stay
Despite the strong criticism, there is still a majority that has faith in the royal couple. The majority of respondents (56 percent) also believe that the Netherlands should remain a monarchy.
There is generally appreciation for the way in which they carry out their official duties and represent the Netherlands abroad. A third (36 percent) would prefer a republic.
Positive moments
This year, a number of actions by the Oranges stand out positively. Seven out of ten (69 percent) think it is good that the king receives Ukrainian refugees at his castle Het Oude Loo.
Princess Amalia is highly appreciated for the refund of her allowance until she has finished her studies: 88 percent think that is a good thing.
Advises for the king
According to many participants, it is high time that the king and queen do something about their image. They give their own tips for this. Advice such as 'be more visible', 'show that you are involved' and 'support people more often in difficult times' are often mentioned.
It seems like a good idea to some if the king gathers some more critics around him, who can tell him what the consequences of his actions are for the common man. And of course he is also advised to give up some money: "Such a high allowance, that is really no longer possible if everyone has to tighten their belts."
About the research
The survey was held from 14 to 22 April 2022. 26,448 participants of the EenVandaag Opinion Panel took part in the survey. After weighting, the study is representative for six variables, namely: age, gender, education, marital status, distribution across the country and political preference measured after the 2021 elections to the House of Representatives. The Opinion Panel consists of 70,000 members.
Source:
eenvandaag.avrotros.nl/panels/opiniepanel/alle-uitslagen/item/vertrouwen-in-willem-alexander-en-maxima-op-nieuw-dieptepunt-ze-leren-niet-van-hun-fouten/