Post by pieter on Oct 13, 2022 17:12:46 GMT -7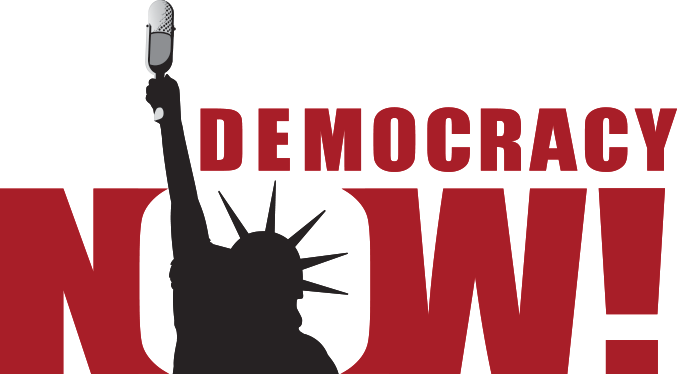 Folks in my point of view
Democracy Now!
has a leftist to far left political identity, but is interesting, because it brings a different sound and opinion than CNN, Fox News, ABC/NBC, CBS, the BBC and Sky News and Chanal 4. It comes closer to
the Empire Files
of
Abby Martin
(see below).
Democracy Now!
is an hour-long American TV, radio, and Internet news program hosted by the following journalists; broadcast journalist, syndicated columnist, investigative reporter, and author
Amy Goodman
(who also acts as the show's executive producer), the American progressive broadcast journalist and investigative reporter
Juan González
, and broadcast news producer and weekly co-host at
Democracy Now!
Nermeen Shaikh
. The show, which airs live each weekday at 8 a.m. Eastern Time, is broadcast on the Internet and via more than 1,400 radio and television stations worldwide.
The program combines news reporting, interviews, investigative journalism and political commentary, with a focus on
peace activism
linked to
environmental justice
and
social justice
, guided by the ethics of
ecofeminism
as
a philosophy
.[not verified in body] It documents
social movements
,
struggles for justice
,
activism challenging corporate power
and operates as
a watchdog outfit
regarding
the effects of American foreign policy
.
Democracy Now!
views as its aim to give activists and the citizenry a platform to debate people from "
The Establishment
". The show is described as
progressive
by fans as well as critics, but
Goodman
rejects that label, calling the program
a global newscast
that has "
people speaking for themselves
".
Democracy Now!
describes its staff as "
includ[ing] some of this country's leading progressive journalists
."
Democracy Now Productions
, the independent media nonprofit organization which produces
Democracy Now!
, is funded entirely through contributions from listeners, viewers, and foundations such as the Park Foundation, Ford Foundation, Lannan Foundation, and the J.M. Kaplan Fund.
Democracy Now!
does not accept advertisers, corporate underwriting or government funding. The show has become popular on the internet, and from the late 2010s onward, has been involved in pioneering extensive media cooperation in the public sphere across the
US
.